Downtown Orlando – Central Business District & ColonialTown Center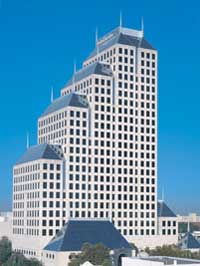 Downtown Orlando – Central Business District
390 North Orange Ave.
Suite 2300
Orlando, FL 32801
Our Downtown Orlando office located at 390 North Orange Ave., Suite 2300, Orlando, FL 32801 is conveniently located in the Bank of America Center directly across from the Orange County Courthouse, with easy access to I-4, and all that Downtown Orlando has to offer. From the high speed elevators to the stunning views of Orlando from the 23rd floor this landmark location is all about a professional image. The large reception area and receptionist offers a great first impression for your clients and guests. The client café offers complimentary coffee and filtered water to you and your guests throughout the day. Common areas and four meeting rooms are available for use.
ColonialTown Center
1060 Woodcock Drive
Orlando, FL 32803
This newly refurbished office building offers beautiful work space in a convenient Orlando location, ideal for any business. Office spaces are located on the 1st floor for easy in and out access and will provide the perfect first impression to any visitors. Free open parking surrounds the building. A number of major national and international businesses are in the surrounding area, providing ideal networking opportunities to any business.
Offices are fully furnished and come in a range of sizes to suit any business needs. Companies can choose from private, individual workspaces up to large team office suites. Phones and internet options are included. Flexible leases mean that upgrading or downsizing is an option at any time. Three meeting room options are also available equipped with the latest in presentation technologies. A host of virtual office programs are also offered from simple mail forwarding to professional call-answering in the name of the business with free call transfer.
Our building is located in the Orlando Central Center business park minutes from downtown Orlando.  There are a number of major routes through the city and to surrounding areas, and public transport services are within walking distance.  A major Orlando shopping mall with multiple shopping options is also within walking distance, offering quick service and fine dining.
Unable to contact Google API service.